That Time I Revealed My Obsession for Shibas
Hello my dears.
Sorry for the post delays, my mind has been everywhere but present this last week.
But I figured a quick update on the semester's courses was in order, yes? Seeing as it is midterms and all.
Painting II: Beyond the Surface
I've been working the last couple weeks on a couple paintings that have a significant amount of meaning for me. Haven't decided whether that's a good thing or not. Pros: I'm much more creative when I'm emotional. Cons: I am emotional haha.
Here is a sneak peak at them – they're still in progress, especially the one on the right. I've done almost nothing for that.
The first one is a trompe l'oeil, which is supposed to be a realistic depiction of a collection of things that mean something to us. I don't make it a habit of keeping many things around (minimalist fever, owning stuff makes me anxious haha who knows how that started), but I did have a variety of knick-knacks from a faraway friend, so I settled on those.
The second painting had to be based on a word picked out of a hat; mine was "poultice". Something that heals wounds, basically. Now, I'm not going to go into details about my whole thought process for this, because, you know…emotions. BUT I decided to make the two paintings interrelated. And so the second is healing a less physical and more metaphorical wound that is also represented by things from the first painting.Confused? Too bad. That is the end of my explanation haha.
German 102 TA:
I love this class! My kids are just super chill and engaged and smart and it's the easiest hour in the world.
—————————————-
BREAK TIME FOR AN IMPORTANT ANNOUNCEMENT! I want you to be fully aware of this http://dogeweather.com/.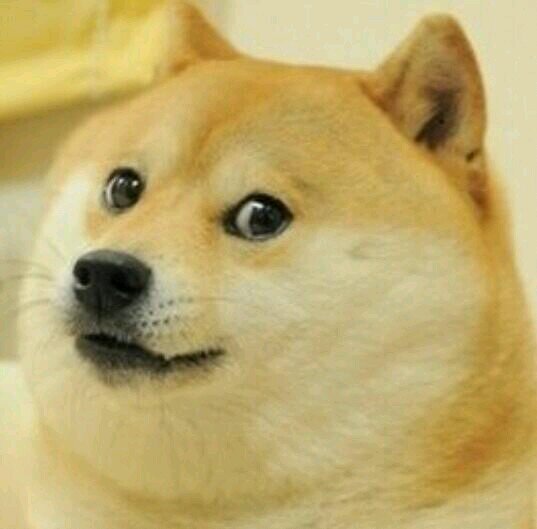 Doge is the best meme, and now he tells weather!!
I know, right? It was the best day of my life too.
—————————————-
Art History: Methods & Teaching / Stone Age to Our Age PLA:
Kristin and I teach this together, and last week we had some free time because #1 snow day, and #2 they all had their midterm, so there were no discussions. Bonus free time!

Actually though, I really do enjoy leading this discussion. I mean, I get to stand around and excitedly pace the room while we talk about art for an hour or two. And Kristin always brings chocolate, sooo…
The 2 hour group discussion with all the Art History seniors is also, just…fun. That may sound like a weird way to talk about my classes, but there's really no other way to explain it. And most of my classes are like that, when I think about it. I don't know if it's because I'm a senior, or I just ended up with some great courses. But we all just spend a couple hours sitting around in a circle and debating art historical theories. And everyone has their own personally colored, unique opinion, and you can see where they got them from, which is my favorite. Like, Joey asks really introspective questions about the Gothic ideal because she studied Medieval art in Sienna during her semester abroad. Stuff like that – I love just listening to everyone talk. And then forget it's a class based entirely on participation haha. Whoops.
Honors Thesis:
Going swell!
(I'm actually in denial – my entire outline is due Wednesday and I am just avoiding working on it. Because I know a lot of things and have done months upon months of research,…but organizing them is daunting). Soon.
Fundraising and Grantwriting:
We were supposed to go on a field trip to the library for this class a while ago, but it keeps getting moved and delayed from snow and other things that I don't care as much about. Other than that, I feel guilty, but…I really don't have much to say about the class. It's only once a week, and at nights, and we didn't have class last week (snow again – surprise!) so I'm at a loss for this. Awkward…